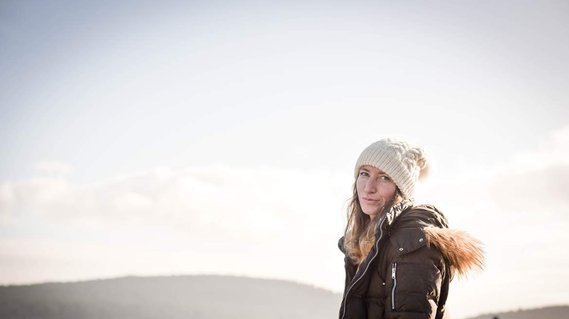 A little bit about me
While I've always had a passion for photography, I've never been comfortable in front of the camera myself. In fact, it's one of my biggest insecurities. But perhaps that's why I put so much effort into ensuring my clients feel relaxed and at ease during our sessions. I truly believe that capturing authentic, candid moments with loved ones is what makes photography so magical. So I strive to create a comfortable environment where my clients can be themselves and enjoy the moment.
Biography
Hello, my name is Andrea Huss, and I am a photographer based on Lopez Island. I specialize in capturing moments that matter, including weddings, elopements, surprise proposals, engagements, and family photography, and I have been serving the San Juan Islands community for many years.

When I'm not behind the camera, you can often find me exploring the great outdoors. I absolutely love backpacking and spending time in nature. It's one of the ways I recharge and find inspiration for my photography.
Another surprising hobby of mine is knitting. I never would have guessed I'd enjoy it, but I find it to be a peaceful and meditative activity that helps me unwind after a busy day of work.
I love tattoos and wish I had a dozen more. I find tattoos to be a beautiful form of self-expression, and I enjoy learning the stories behind my clients' tattoos.
Despite the challenges of raising teenagers, I love my family more than anything. I have a husband and three wonderful Lopezian children, who keep me on my toes and constantly inspire me.
One of my other passions is gardening. I have a David Austin Rose garden that brings me so much joy and reminds me to appreciate each season in ones life.
But of course, you're here because of my passion for photography. I love capturing the energy and emotions of special events and creating authentic images that my clients can treasure forever. As a photographer, my main goal is to tell your story through my lens and create images that reflect your unique personalities and the spirit of the moment. I truly believe that life is a beautiful adventure, and I am honored to be able to capture your special moments along the way.
2108 Fisherman Bay Rd. Lopez Island, WA 98261 360 728 9017